Protests outside the Supreme Court on Friday have been peaceful so far, according to CNN correspondents on the scene. People are speaking out against the Supreme Court's decision to overturn Roe v. Wade.
The opinion is the most consequential Supreme Court decision in decades and will transform the landscape of women's reproductive health in America.
Going forward, abortion rights will be determined by states, unless Congress acts. Already, nearly half of the states have or will pass laws that ban abortion while others have enacted strict measures regulating the procedure.
Hundreds of people on both sides of the issue are outside the building in Washington, DC, to make their voices heard. CNN Correspondent Donie O'Sullivan said some are activists who have been working on this issue while others are tourists from states who are already implementing abortion restrictions.
Many of the protesters are expressing concern not just about abortion, but also about what comes next — including possible changes to other issues like same-sex marriage that also hinge on the right to privacy, O'Sullivan reported.
CNN Law Enforcement Correspondent Whitney Wild said demonstrations at the Supreme Court have been peaceful. There has not been a reason for Capitol Police or any other agencies to intervene with the crowd, Wild said, and there have not been any arrests. She said law enforcement is still concerned about domestic violent extremists who may see the large crowds as an opportunity for violence.
Groups like Planned Parenthood, Bans Off Our Bodies, and Women's March are among the activist groups organizing the events across the country, including in Atlanta, San Francisco, Boston, Los Angeles, New York, and Houston.
3 min ago

From CNN's Sara Smart
After news broke that the Supreme Court overturned Roe v. Wade, activist groups began organizing protests for Friday. 
CNN has found that at least 70 protests have been planned.
Groups like Planned Parenthood, Bans Off Our Bodies, and Women's March are among the activist groups organizing the events.
Atlanta, San Francisco, Boston, Los Angeles, New York and Houston are among the cities where protests will occur or are already underway.
9 min ago

From CNN's Sharif Paget
An abortion rights advocate climbed to the top of the Frederick Douglass Memorial Bridge in Washington, DC, Friday to protest the Supreme Court's decision to overturn Roe v. Wade.
The bridge is currently shut down, according to the District's Department of Transportation, who said in a statement the closure is due to "safety concerns involved with protest activity and will remain in effect until further notice."
Guido Reichstadter posted videos and photos of himself on social media from the top of the bridge where he unfurled a large green banner. Green is recognized as a symbol of abortion rights. Reichstadter also planted a flag on the bridge that reads: "Don't tread on my uterus."
"I climbed up the top of the Frederick Douglas Memorial bridge this morning because the Supreme Court is engaged in an unconstitutional treasonous attack on the rights of women in this country," Reichstadter said in a TikTok video he posted from the top of the bridge. 
Reichstadter told CNN on the phone that he intends to stay on top of the bridge for as long as he physically can. Reichstadter is without water after his bottle fell out of his bag when he arrived to the top, he said.
He told CNN that while many people in the US oppose the Supreme Court's decision, their support is largely passive, which he says is not enough to ensure that women have access to abortions across the country. 
WATCH:
41 min ago

From CNN's Claudia Dominguez
Ohio Gov. Mike DeWine urged Ohioans on Friday to have a "civil debate" in a message that was both televised and posted on the governor's Twitter account, in response to the Supreme Court's ruling to overturn Roe v. Wade. 
"It's going to be very easy to let this debate get down and be rough and tough and there is nothing wrong with a spirited debate, but I think the way that we do it and do it in a civil way and with respect for each other is important," DeWine said. "We must do it in a way that recognizes that smart, sincere, dedicated, and caring people can have very, very different and equally heartfelt views," he added. 
DeWine said he would be working with the General Assembly and local communities to improve the quality of pre- and post-natal care, mental care for mothers and children, among other measures. 
"I believe that all Ohioans want this state to be the most pro-family, pro-child state in the country, and we are making great progress in creating an environment here in Ohio where families and children can thrive and live up to their full potential," DeWine said.
Some context: Republican Ohio Attorney General David Yost filed an "emergency" motion in federal court on Friday to dissolve the injunction against the state's Heartbeat Law, he said in a post on his Twitter account. The bill would have banned abortions as early as six weeks into pregnancy.
1 hr 15 min ago

From CNN's Rachel Janfaza
Paxton Smith, the Texas teen who went viral after changing her valedictorian speech to speak out against the state's abortion law last year, told CNN the energy at the Supreme Court Friday "was high and it was angry," following the Court's decision to overturn Roe v. Wade.
Smith has been in Washington, DC, since last Friday in anticipation of the decision, she told CNN. 
"A lot of people are just really, really angry and kind of coping with this feeling of disbelief that in America, the so-called 'land of the free' and 'land of the equal,' a human right has been taken away from so many people," she said. 
"I'm feeling fairly disappointed, and I guess, I mean, the main feeling is fear," she described. 
Smith, who is now 19 years old and just finished her first year at the University of Texas at Austin, has been advocating for abortion access since her viral speech last year. She is on the board of an abortion fund and abortion advocacy organization and just attended a human rights conference in Switzerland, she said. 
Asked what she would say to other young women who feel similar to her Friday, Smith said: "If you're feeling afraid, that's your sign to do something about it, to get involved in the fight. Go to protests. Reach out to your politicians, and if you can, get involved in any other way donating your time, your money."
"Don't let that fear kind of just sit on the side. Use it and use it as motivation for your work," Smith said.
30 min ago

From CNN's Cheri Mossburg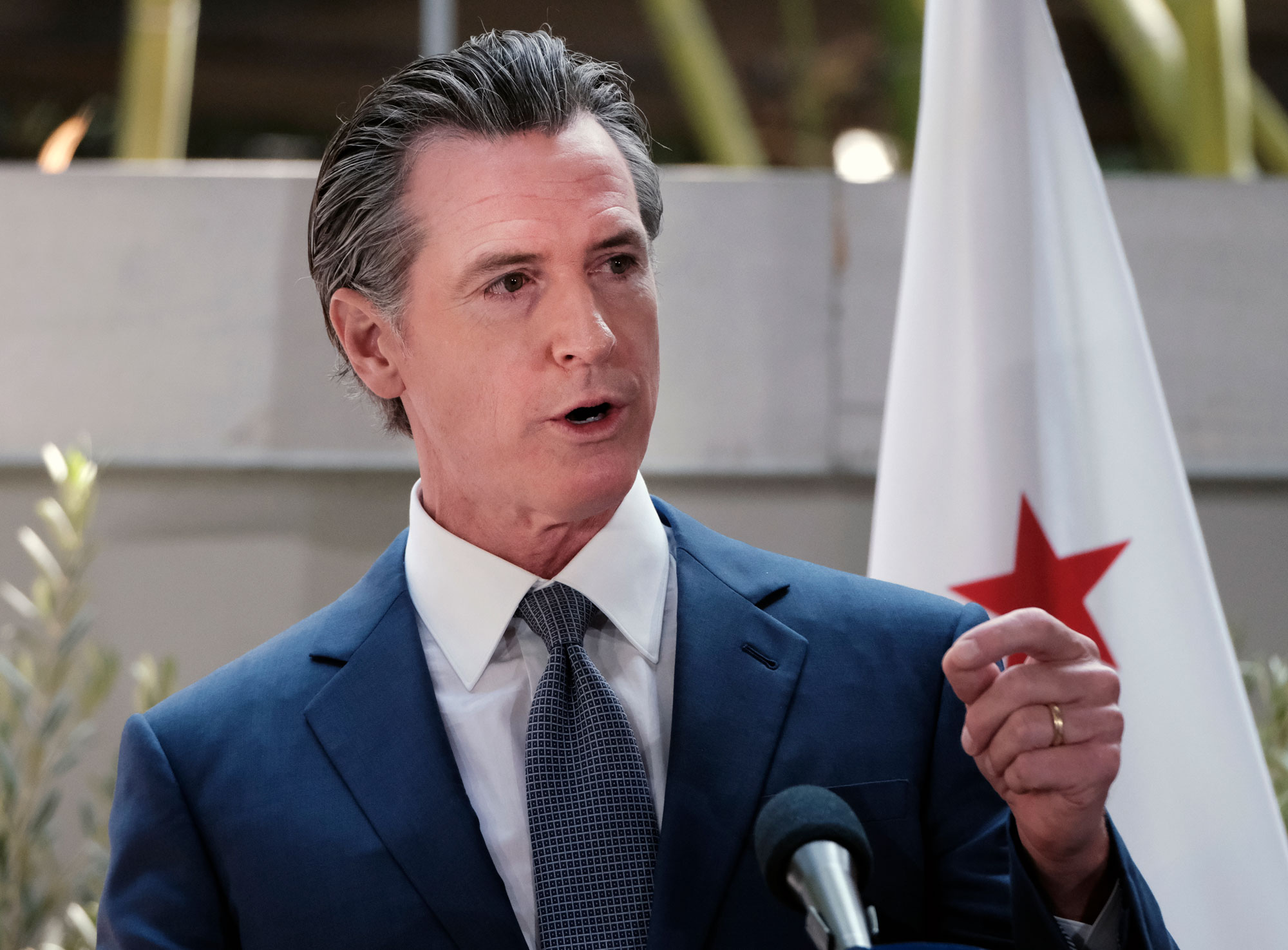 California Gov. Gavin Newsom on Friday signed a new law strengthening abortion rights in the state, following the Supreme Court's decision overturning Roe v. Wade.
As he signed the bill, Newsom described feeling "pissed, resolved and angry."  
"Never would this happen if men were the ones having babies – ever – and you know that, and I know that. Every damn person knows that. And that's the elephant in the room," Newsom said. "Because women are treated as second-class citizens in this country. Women are treated as less than. Women are not as free as men. That's pretty damn sick."
California's new law, passed by the state legislature on Thursday, will create a protective shield against any potential civil action originating outside the state for anyone performing, assisting, or receiving an abortion in the state. AB 1666 will protect not just California residents but anyone visiting the state seeking reproductive health care.
The new law is just one of more than a dozen bills making their way through the legislature, aiming to strengthen and protect abortion access. Other proposed bills would seek to focus on root causes of reproductive health inequities, enhance privacy protections, and allow qualified nurse practitioners to provide first-trimester abortions.
Anger over the court's opinion was not limited to Newsom.
"This decision is unique. It is historical. It is unprecedented in a horribly tragic way," California Attorney General Rob Bonta said. "This decision is an attack on privacy, on freedom, on self-determination on equality. This decision is an attack on women. It's an attack on women's equality. It's an attack on pregnant people."
Bonta and Newsom were joined by other lawmakers determined to strengthen the state's laws and ensure women in other states with more restrictive laws know they can come to California to seek health care.
"California is a safe haven for those who seek abortion care. Abortion remains fully legal in California. Today's decision does not impact our state's laws. You have the right to an abortion here," Bonta said. "In California, we refuse to turn back the clock and let radical ideologies exert control over your body."
"This is a dark day for our little girls and all our children who will now come of age in a nation with fewer rights, fewer freedoms and fewer protections than the generations before them," said Bonta, his voice quivering. "That is not progress."
California has also introduced an amendment adding reproductive health care as a fundamental right to the state's constitution, which will go before voters in November.
The amendment reads: "The state shall not deny or interfere with an individual's reproductive freedom in their most intimate decisions, which includes their fundamental right to choose to have an abortion and their fundamental right to choose or refuse contraceptives. This section is intended to further the constitutional right to privacy guaranteed by Section 1, and the constitutional right to not be denied equal protection guaranteed by Section 7. Nothing herein narrows or limits the right to privacy or equal protection."
"I hope if nothing else, this decision wakes people up," the California governor said.
"This is not just about choice, it is not just about reproductive freedom," Newsom insisted, mentioning marriage equality, interracial marriage, and transgender rights. "They're coming after you next," he warned.
1 hr 58 min ago

From CNN's Artemis Moshtaghian
Performing abortions in Kentucky is now considered a felony after the state's Human Life Protection Act, which prohibits the willful "termination of the life of an unborn human being," went into effect Friday, Attorney General Daniel Cameron said.
"Today is a day that many have hoped for — the issue of abortion has been returned to the people and to the states, where it belongs," Cameron said in a statement. "This moment deserves to be celebrated, but it also calls for renewed commitment. Renewed commitment to life-affirming care for the unborn, for mothers, and for Kentucky families."
The ACLU of Kentucky said it is prepared to file a lawsuit in state court arguing against SCOTUS's opinion citing that "the Kentucky Constitution allows for the legal right to access abortion."
They issued a statement Friday saying that their clients have stopped providing care while their legal team assesses the court's opinion in how it relates to laws in Kentucky. 
"We will aggressively litigate this claim on behalf of our Louisville-based client, EMW Women's Surgical Center, seeking relief from the courts that will allow all providers to resume providing abortions as soon as possible," the statement said.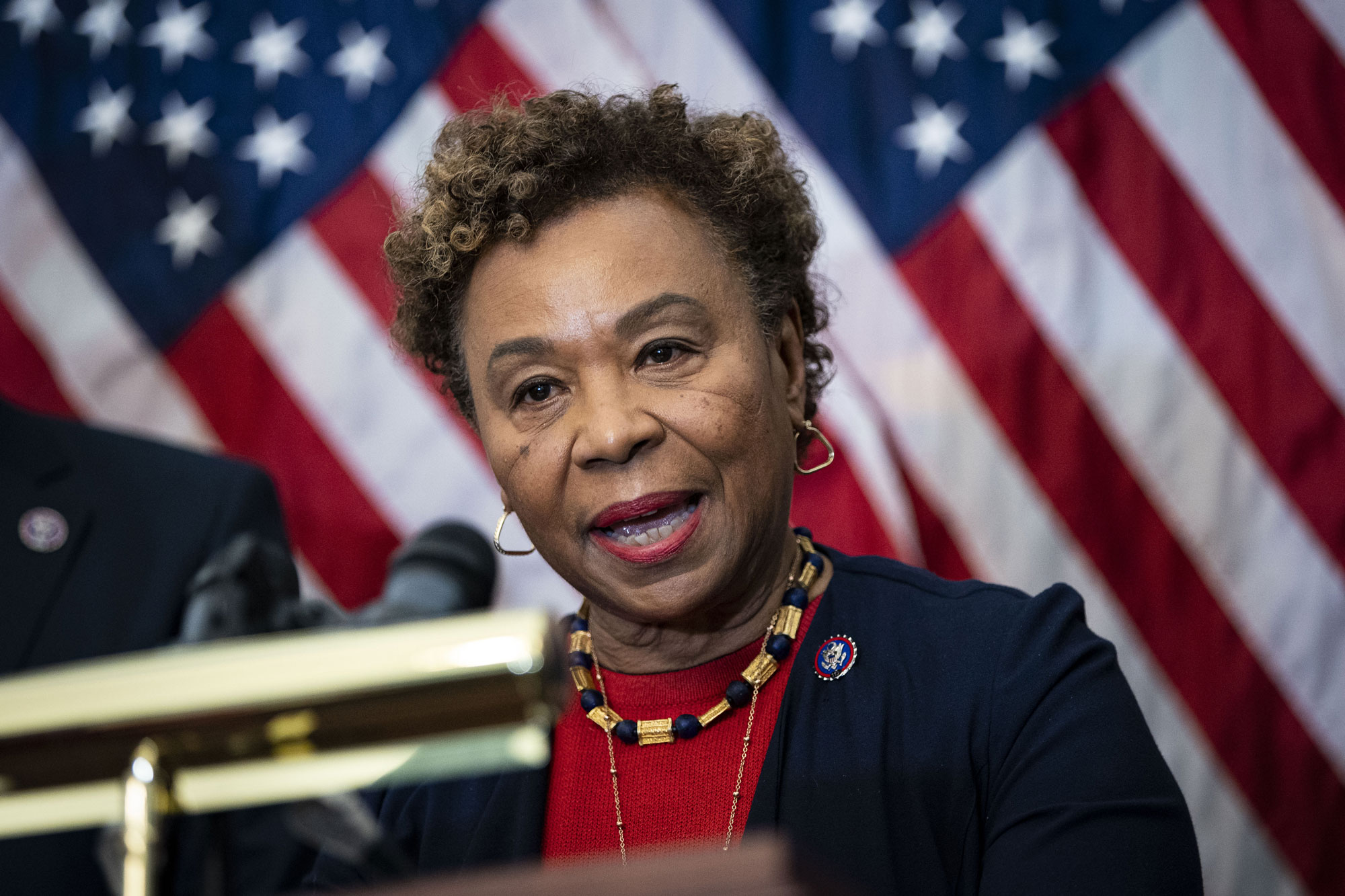 Many Americans don't remember what it was like before 1973, when the Supreme Court decided Roe v. Wade — but California Rep. Barbara Lee does.
She said she remembers the fear of getting an abortion at that time: Terrified she might die, and terrified because she knew the abortion she was getting in Mexico was illegal.
"I had an abortion. It was illegal. I had to leave California, go back to El Paso, Texas, go across the border to Mexico, go to a back alley," she told CNN on Friday, following the Supreme Court's decision to overturn the nearly 50-year-old precedent of the constitutional right to an abortion.
"Coming back across the border, I didn't know if I was going to get stopped. I didn't know, getting into California, if I was going to get stopped and arrested — Back in the days now where abortions and abortion providers are going to be criminalized. That is horrific," Lee said.
"We cannot let this happen," she added. "We cannot go back."
She said one of her main concerns is that the restriction on abortion rights will disproportionately impact people of color and people living in rural and low-income areas. These people don't have the money or resources to be able to travel for services like she did or pay for child care, she said.
"The ballot box — we have got to elect state and local officials who trust women and who know that a personal decision about their own reproductive decisions is personal, it's private, just like it was with me," Lee said.
WATCH: