Portugal will end its current state of emergency on Saturday, the country's President Marcelo Rebelo de Sousa announced on Tuesday.
"It is expected that it won't be necessary in the future to again resort to the state of emergency – if it is, it will be weighted," Rebelo de Sousa told journalists during a press conference on Tuesday.
"The Portuguese need to be aware that containment is still important, that controlling the situation is still important and that's why we're taking small steps and evaluating them constantly as well," he added.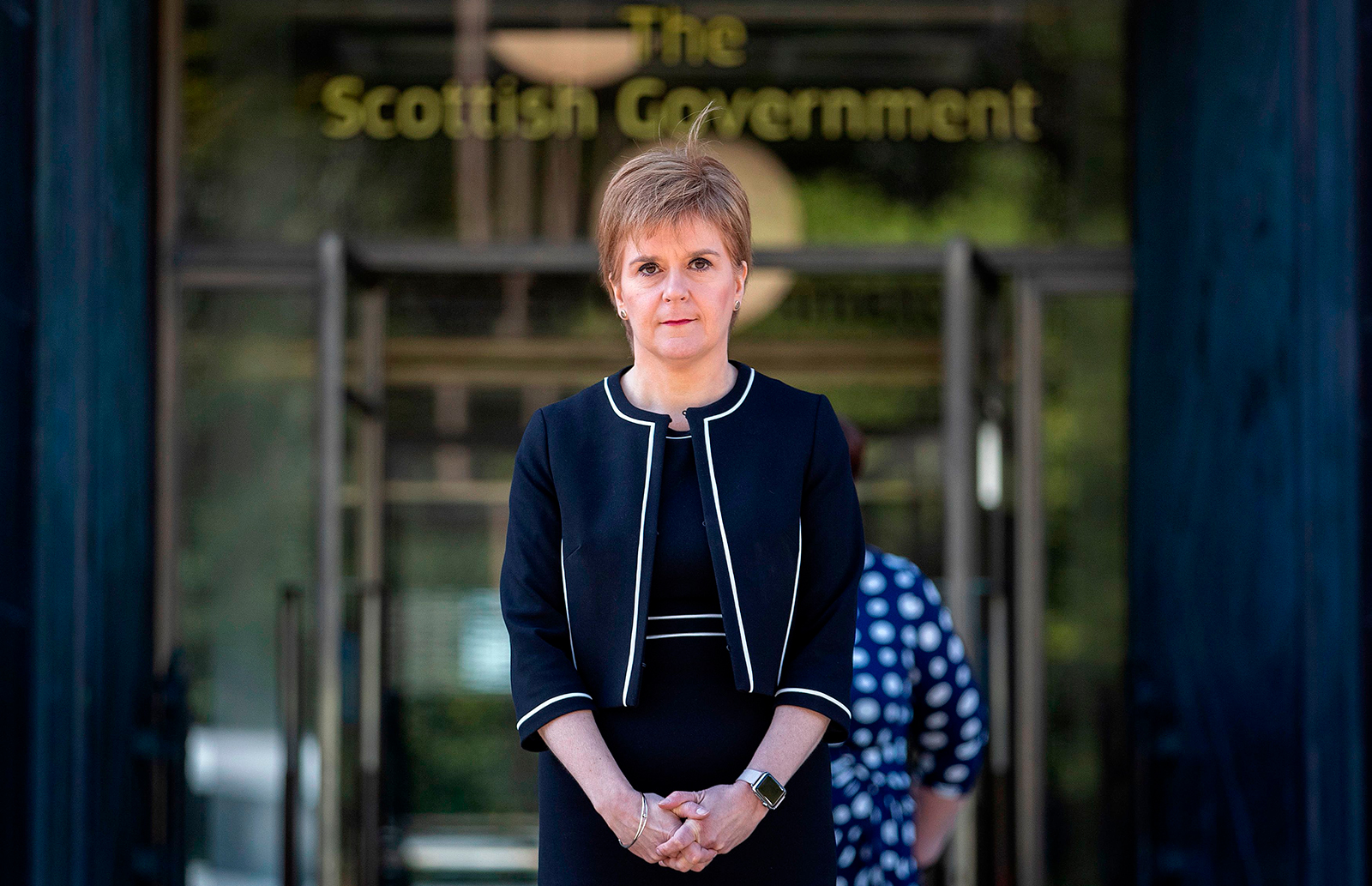 Scotland's government is recommending that people wear face coverings in situations where maintaining social distancing is difficult, such as on public transportation or inside food shops, Scotland's First Minister Nicola Sturgeon said on Tuesday. 
Speaking at the daily coronavirus briefing, Sturgeon acknowledged that evidence on the benefits of face coverings was not "overwhelming," but said there may be "some benefit" to wearing them in enclosed spaces. 
The Scottish government said this in a statement:
"The evidence on the use of face coverings is limited, but there may be some benefit in wearing a facial covering when you leave the house and enter enclosed spaces, especially where physical distancing is more difficult and where there is a risk of close contact with multiple people you do not usually meet. Examples include, traveling on public transport or entering a food shop where it is not always possible to maintain a 2 meter distance from another customer. There is no evidence to suggest there might be a benefit outdoors, unless in an unavoidable crowded situation, where there may be some benefit."
Sturgeon added that wearing a face covering does not mean that other social distancing rules don't apply, and cautioned against people feeling "invincible" because they are wearing a mask. 
More than 125,000 birthday cards have been sent to 99-year-old Captain Tom Moore, the British war veteran who walked 100 laps of his garden to raise money for the UK's National Health Service (NHS).
Captain Moore turns 100 on Thursday.
He has raised £29 million — about $36 million — for the NHS so far, according to his Just Giving page.
At the Bedford School, attended by Captain Moore's grandson Benjie Ingram-Moore, volunteers have been opening the "phenomenal" number of birthday cards being sent to honor his birthday.
"The volume of cards that have been sent to grandad is just astonishing," Benjie Ingram-Moore said, who has been managing the social media for his grandfather's fundraising effort.
"So many of the cards are truly heartfelt with thousands from young children who have taken the time to use their artistic talent and write a personal message."
The novel coronavirus has now infected more than 3 million people and killed at least 211,000 worldwide, according to Johns Hopkins University. If you're just joining us, here are the latest developments:
One billion infections predicted: The International Rescue Committee (IRC) estimates that there could be up to one billion coronavirus infections and 3.2 million deaths in crisis-affected countries unless swift action is taken to curb its spread. 
US deaths forecast: Dr. Chris Murray, director of the University of Washington's Institute for Help Metrics and Evaluation, said the institute's scientific model had increased its predicted US coronavirus death toll from 60,000 to 74,000. More than 56,000 people have died in the US, more than a quarter of deaths worldwide.
States are reopening: Texas is partially reopening from Friday, and New York's first phase of reopening could begin after May 15 in some areas. Other states are already taking their first steps toward reopening. President Donald Trump announced a "blueprint" on how states should handle coronavirus,
Olympics could be canceled: Tokyo 2020 President Yoshiro Mori said that if the pandemic is not over by next summer, the Games -- already delayed to 2021 -- will be canceled, according to an interview published Tuesday in Nikkan Sports. But Tokyo 2020 spokesperson Masa Takaya said that Mori's comments "were his own thoughts."
Higher deaths in UK: The number of coronavirus deaths in England and Wales up to April 17 is 54% higher than the UK government's daily updates for the corresponding period, according to new figures from the Office of National Statistics.
Two million Australians download app: A coronavirus contact tracing app has been downloaded more than 2 million times since it was launched in Australia on Sunday. The COVIDSafe app is voluntary and designed to help health authorities trace people who may have come into contact with someone who has Covid-19.
"No vaccine until end of 2021:" A vaccine won't be ready until the end of next year under the "most optimistic of scenarios," according to Pasi Penttinen from the European Centre for Disease Prevention and Control (ECDC). "Vaccine development is a hugely complicated and expensive process," he told Sky News.
Countries easing lockdowns: New Zealand is "not out of the woods," Prime Minister Jacinda Ardern said, as it entered its first day of transitioning to Level 3 from the toughest restrictions of Level 4. Austria's lockdown won't be extended when it ends on Thursday, and Australia's iconic Bondi Beach reopened. Hong Kong will start loosening some measures and public services will resume Monday after the city reported no new confirmed cases for the fourth time in eight days.
Hours after India announced it had canceled orders for coronavirus rapid testing kits from China because they were "faulty," the Chinese Embassy in the capital New Delhi responded saying this was "unfair and irresponsible."
In a press release issued Monday, India's Ministry of Health and Family Welfare said it had canceled an order from Chinese firm Wondfo to exclusively supply rapid testing kits to India at $8 a kit. 
Reports from various states last week indicated there were discrepancies in the results. The kits were ruled faulty after the Indian Council of Medical Research (ICMR) conducted field tests with them. 
"Based on scientific assessment of their performance, the order in question (Guangzhou Wondfo Biotech) along with an order in respect of another make (Zhuhai Livzon Diagnostics) found under-performing have been canceled. It needs to be stressed that ICMR has not made any payment whatsoever in respect of these supplies," said the release from India's Health Ministry.
Ji Rong, the spokesperson for the Chinese Embassy in India, said in a statement: "We are deeply concerned with the evaluation results and the decision made by Indian Council of Medical Research. China attaches great importance to the quality of exported medical products."
The statement added that both Guangzhou Wondfo Biotech and Zhuhai Livzon Diagnostics had issued statements on the matter, stressing their test kits had obtained their certification from the National Medical Products Administration of China and meet international quality standards and have been exported to countries in Europe, Asia and Latin America.
The statement said there were "strict requirements for the storage, transportation and use of Covid-19 antibody rapid test kits" and that any operation "not carried out by professionals in accordance with the product specifications will lead to the testing accuracy variations."
In a news conference on Monday, a senior health ministry official said that India continues to have sufficient kits in place.
Six-time Formula 1 world champion Lewis Hamilton says that the lack of racing this season has left him feeling a "big void." 
The French Grand Prix -- originally scheduled for the end of June -- became the 10th race of the 2020 season to be affected by Covid-19, after organizers confirmed it would not go ahead.
"I miss racing every day. This is the first time since I was 8 that I haven't started a season," the 35-year-old said on social media. "When you live and breathe something you love, when it's gone there's definitely a big void. But there's always positives to take from these times."
F1 CEO Chase Carey said in a statement on Monday that the racing series is aiming to have its first race in Austria on the July 3-5 weekend without fans in attendance. 
Carey outlined plans that are being drawn up to have a truncated 2020 season, with races in Europe, before heading to Asia, then the Americas and finally the Middle East.
Read the full story here.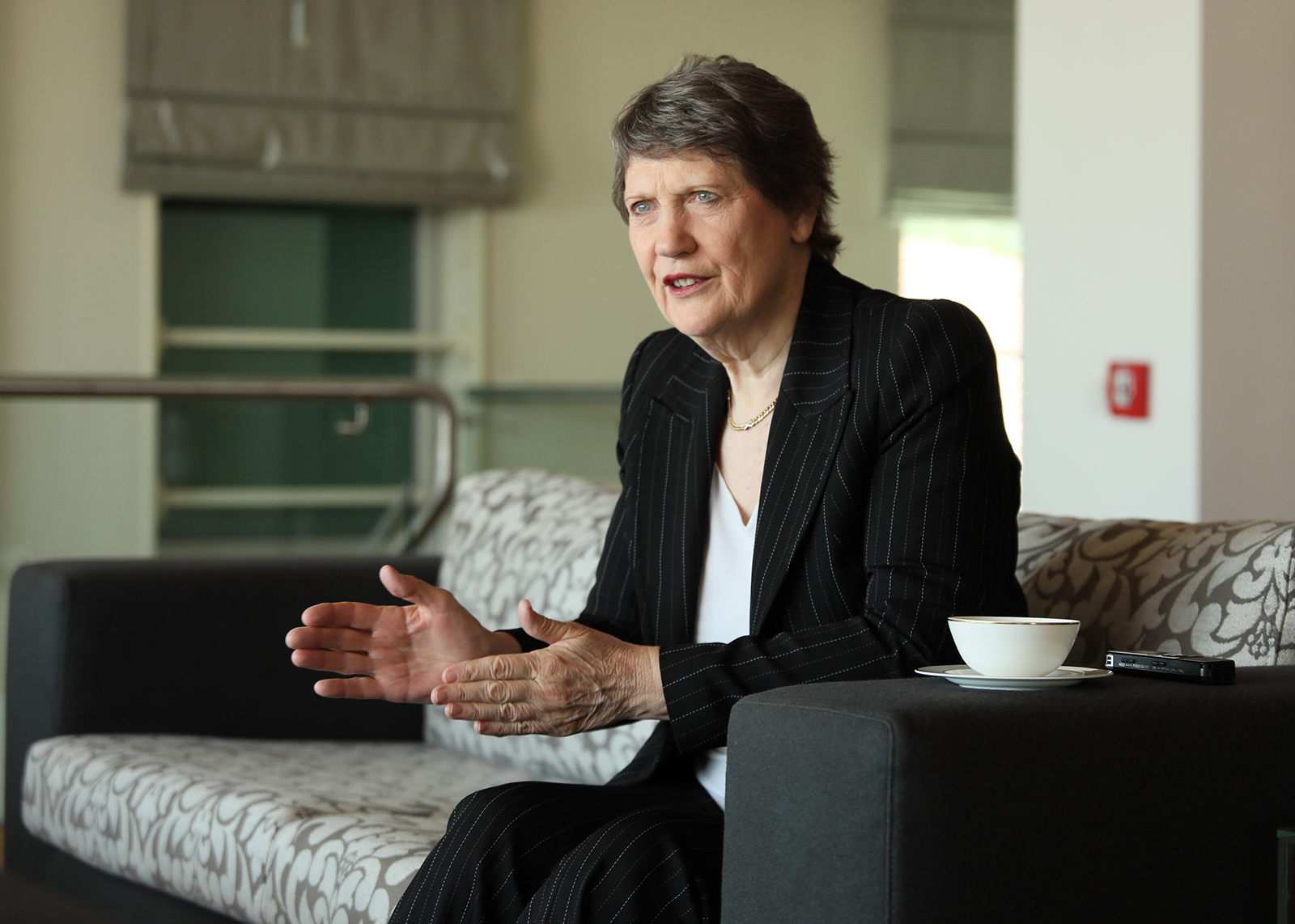 New Zealand's early decision to ban travel from China and then Iran is why the country has been able to dramatically curb the spread of coronavirus, said the country's former Prime Minister Helen Clark.
New Zealand instituted the measure despite the World Health Organization advising against travel bans.
"I think the WHO's position is that it doesn't endorse or advocate travel bans," Clark told BBC radio. "And that's got quite a lot to do with the murky geopolitical realm within which it operates. And also because it fears that if it were to support it, it might not get full cooperation from countries.
"But I have no hesitation in saying that New Zealand, banning travel from China at the very beginning of February and later from Iran, and then in March moving to stricter and stricter controls with only New Zealand citizens… coming in – this worked for us.
"And I think New Zealanders will be pretty hesitant to see people just flying back in again."
Over the past few days, newly diagnosed infections have been in the single digits. And on Monday, New Zealand reported just one new case.
Clark was Prime Minister of New Zealand from 1999 to 2008. She later headed the UN's Development Programme for eight years.
Spain lost thousands of jobs in the first quarter of the year, most of them in March, when rapidly increasing coronavirus infections prompted the government to declare a nationwide state of emergency and lockdown on March 14 that brought most businesses to an abrupt standstill.
The country's active workforce shrank by 285,600 people in the first quarter, Spain's National Statistics Institute reported on Tuesday. The unemployment rate rose to 14.4%, up from 13.8% in the fourth quarter of 2019.
The number of newly jobless was listed at just 121,000. But the Statistics Institute said "inactive" workers increased by 257,000 in the first quarter and "it's probable that many workers who lost their jobs were listed as 'inactive'" rather than unemployed.
The government-imposed lockdown affected only the final two weeks of the quarter, and the lockdown has been extended until May 9, suggesting job losses could increase further when data for the second quarter is released this summer.
The Statistics Institute said the jobless figures also don't show workers who are on a "temporary" layoff of up to three months on a government-backed benefit program, collecting up to 80% of their salaries.
The Socialist government has said repeatedly that it wants to avoid the mistakes of the 2008 financial crisis, which hit Spain hard. It has ordered that companies cannot use coronavirus as an excuse to fire workers.
But it's unclear when Spain's tourism sector, accounting for 12.3% of GDP and 12.7% of employment according to the Statistics Institute, will be able to re-open for business.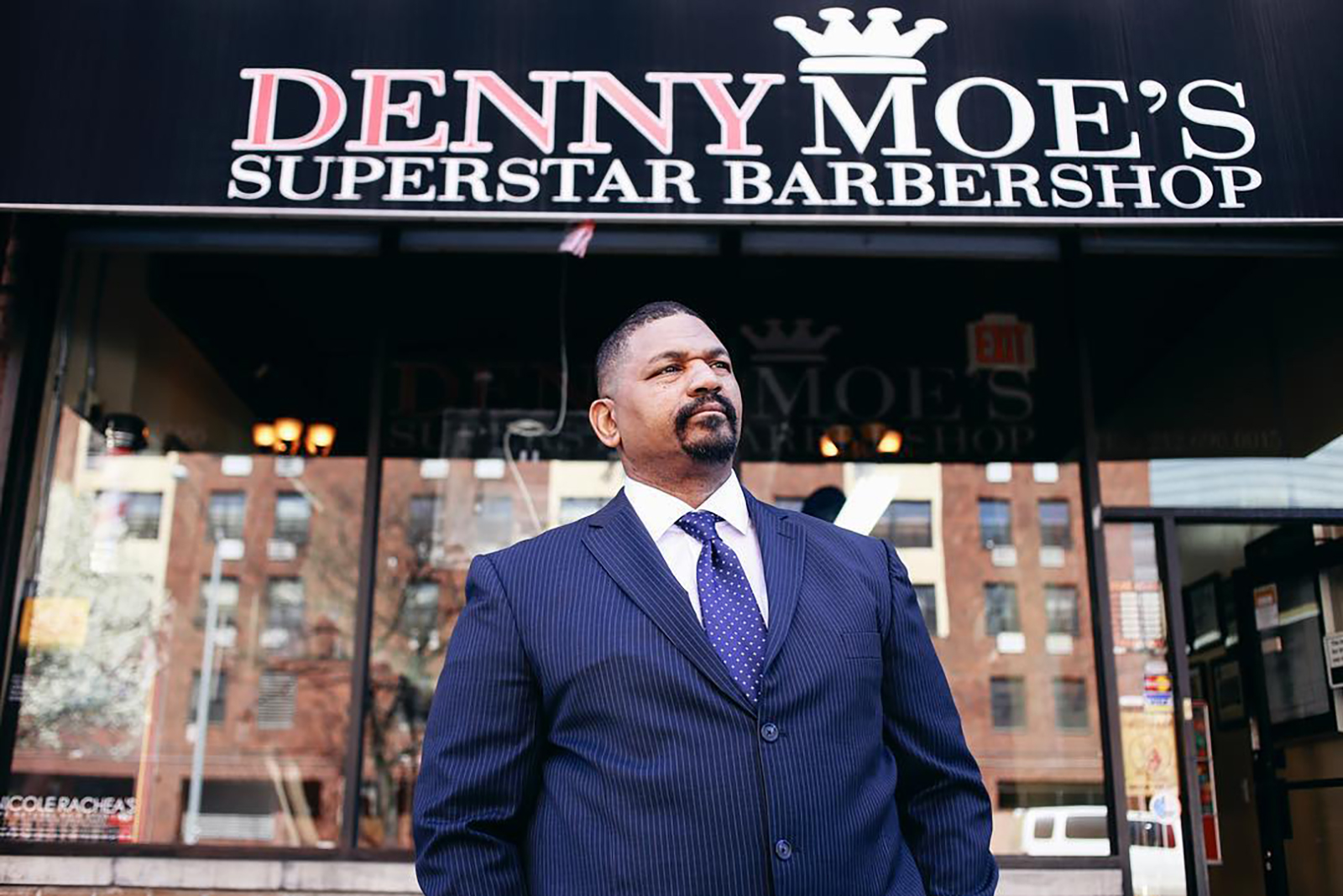 Black barbers across America are engaging in a heated debate over whether cities and states should lift coronavirus social distancing mandates that have forced many of their businesses to close indefinitely.
African Americans as a group are suffering the most during the Covid-19 pandemic, with higher infection and mortality rates than the general population. Barbers say black business owners, like many of them, are also disproportionately hurting financially from government shutdowns meant to stem the virus' spread.
Several shop owners said they can't afford to remain closed much longer. 
In African-American culture, barbershops are much more than places to get a haircut. Many are marketplaces where local vendors sell their wares and community centers where people gather for hours to discuss politics, sports and the news of the day. The unique folkways and stature of black barbershops have been the subject of iconic movie scenes, Hollywood film franchises, even an HBO television series.
"There's probably all kinds of barbershops talking about what's going on with our government right now," Mike Knuckles, 45, a barber at Select Cutz in Grand Prairie, Texas, told CNN Business. "If you lose a barbershop that's been in the community 30 years and has a tradition and respect in the community, that's huge."
Damon Dorsey, 59, president of the American Barber Association, a barber advocacy group whose estimated membership of 3,000 is about 30% black, said he has spent weeks talking with worried barbers nationwide since the pandemic began.
They're concerned about limiting the spread of Covid-19, but also want to "get back to making money," Dorsey told CNN Business. "All are struggling with the uncertainty of the moment," he said.
Read the full story here.